Declutter Your Paris Home With Self-Storage
Living in Paris can be wonderful. The culture, the food, the history – there's lots to look forward to every day. 
The one downside to living in the city is lack of space. Most apartments are small, so it's important to make the most of them. This is where self-storage with StoragePal can help, giving you an affordable and easy way to declutter your home. 
Why Rent for Decluttering in Paris?
It's easy to clear your mind when you're in a clutter-free space. That said, Paris apartments can be pretty small – so you need somewhere to store your stuff. This is where self-storage comes in handy, giving you an easy way to store… 
Seasonal clothing

Sports equipment

Toys and sentimental articles

Extra furniture

Decorations

Holiday stuff

Important documents
Declutter Your Apartment To Maximize Space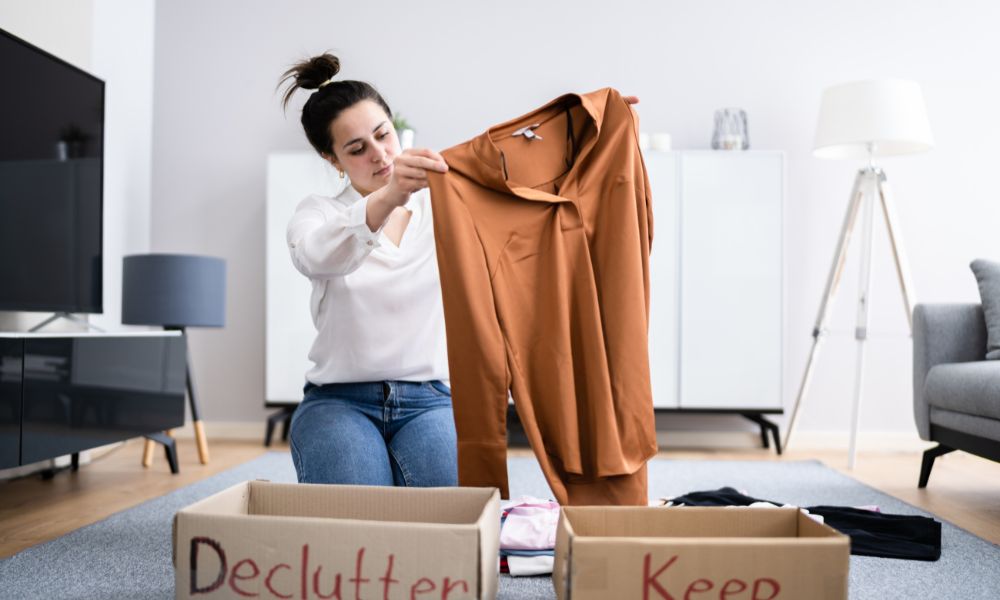 One of the most common reasons our customers use StoragePal is to maximize space. 
Flexible Storage Options: We let you store per article, so you can store as much or as little as you need. We let you store boxes, suitcases,  furniture, and equipment. 
Store seasonal clothing: Bulky winter coats and boots take up a lot of closet space. When you store them in external storage, you can access that space during the other three seasons. Wardrobe and sweater boxes are ideal ways to store seasonal clothing.
Set Aside Sports Equipment: articles like bicycles, skis, and snowboards, take up a lot of space and you can only use them at certain times of the year. We can help you pack it away when you can't use it. 
Rotate Your Home Decoration: We make it easy to pack away your seasonal decorations so they're safely out of the way until next year. Same goes for clothing, sports equipment, and other articles you only use for part of the year. From just 5€ per article, StoragePal is the way to go.  
Keep DIY and Hobby Equipment: Sometimes you find yourself dropping a hobby, and it ends up taking up space in your apartment. We make it easy to store it, so you can come back to it.
Declutter Your Apartment To Stage For Sale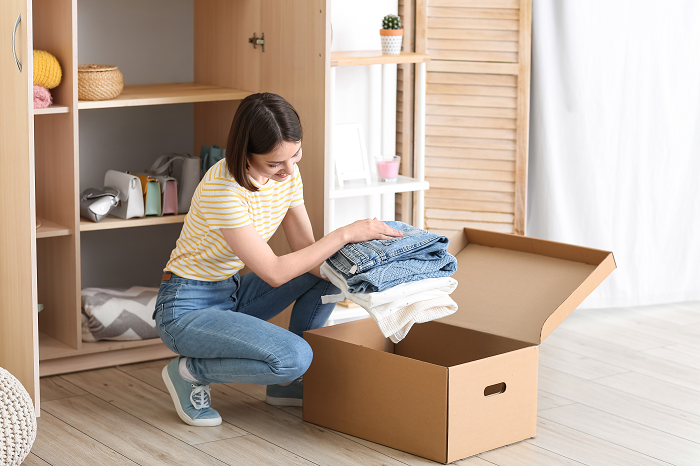 We let you store your stuff away so it stays ready for viewing.
Maintain a Minimal Home: When you are staging your apartment for sale, you want to present a clean place with few personal articles so people can imagine themselves living there. 
Keep It Easy To Clean: Dirty homes don't sell. When you're trying to sell, it needs to stay clean enough that you can have it ready to show within ten minutes. The easiest way to do that is to have stuff in storage so there isn't as much to tidy up.
Keep Storage Empty: One of the major selling points of a home is how much storage it has. The best way to show that off is by keeping it empty. 
Make Moving Easier: When you finally do sell, you're going to have to transition homes. You can store your article away so you can more easily move in phases.
Declutter Your Paris Apartment For Renovations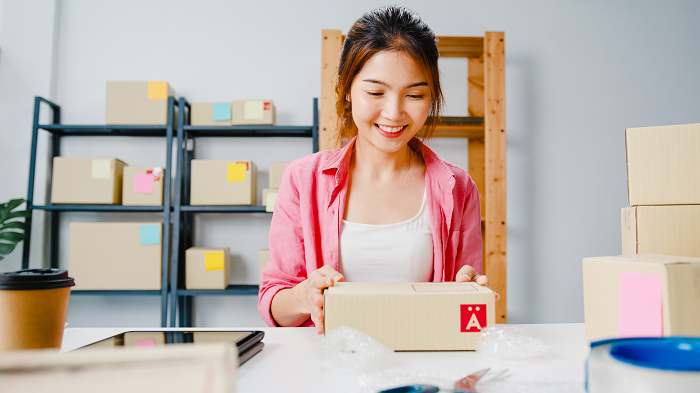 Apartment renovations are hard enough, decluttering through storage can make it easier. 
Better Visualization: You're spending a lot of money on these renovations. You want these people to make your home exactly what you want. When you get all the excess clutter out of the space, you can see what you want the renovators to work on. 
Make Space For Renovators: The labor involved with home renovations creates a lot of clutter. Whether it is tools, new appliances, or debris from demolition, renovators need space to work. When you declutter your Paris apartment with rental storage, you make space for renovation.
Keep Valuables Safe: If you're having paid laborers come into your home, you'll probably want your valuables and sentimental articles stored somewhere safe. Even reputable renovators might accidentally break something.
Move Furniture Easily: We let you store furniture, so you can take articles out while you reorganize your home. This way, you can reorganize your home in waves instead of all at once. When you're buying new furniture, external storage makes it a lot easier to make the transition.
We can tell you all about our great external storage service in Paris, but we know it all comes down to the bottom line. 
Guaranteed price matching. We give the best deals possible. If you find a better quote from another storage company, we'll match it with an extra 15% off. See our website for conditions. 
€1 first month storage. If you're storing 4 or more articles for a minimum of 3 months, we'll give you the first month for only one Euro. This way you can try our service without going all-in.
Free pick-up service. Transporting articles in Paris can get pricey. We let you avoid the additional cost of transportation by picking up your articles for you. 
Flexible Per-Article Pricing: From just 5€/month per carton or piece of furniture. Unlike traditional storage solutions that charge for a fixed price unit size whether you fill it entirely or not, StoragePal allows you to pay only for the articles you store. Remove an article and your monthly price falls. This flexible pricing model can result in cost savings of up to 60%.  
Per article storage is far more affordable  to the average person. It can be much more cost-effective than renting an entire unit. Let's break it down: 
With traditional self-storage our competitors, €70/month gets you about 0.5㎡ of storage, here's what that same €70 lets you store with StoragePal:
2 extra large boxes

An extra large suitcase

A clothes washer

A clothes dryer

A queen-size mattress

A queen-size frame
For a detailed look at our prices, visit our Product Catalog to get a free quote instantly.
Why choose StoragePal for decluttering?
Store by the Article

– We don't make you rent a whole storage unit. Instead, you can decide exactly what you want to store and only pay for that.

Amazing Prices

– From just 5€/month per article. Since you only pay for what you store, you can save up to 60% on storage costs. 

Free pick-up

: From 4 articles. See our website for conditions.

Transparent Cost Breakdown

– We give you a detailed list of every expense.

Easy-to-Use Pricing Tool

– Our website allows you to instantly calculate your storage costs.

Storage Made Easy

– We give you plenty of options for storage. Don't have any boxes? You can store just about anything from your home or office.  

Security

– We keep your valuables safe. 

Great Locations

– We're prepared to come to you.

Excellent Storage Facilities

– Our units are dry, clean, and have stable temperatures.
How to Store with StoragePal?
Step 1: Get a Free Estimate
Click on any of our "get a free quote" buttons to direct you to our interactive price calculator. Here, you can select the type of articles you wish to store and receive an instant price estimate.
Step 2: Customise Your Storage
Use our interactive calculator to select the exact articles you want to store. You pay per article, which is up to 60% less expensive over the life of your storage. If you can't find the exact article you have, you can easily create one yourself.
Step 3: Choose How You Will Get Here 
Enter your postal code and choose between StoragePal's free pick-up service or dropping off the articles yourself. This will update your price estimate, where you can also apply promo codes and choose your guarantee coverage.The  first €500 are free.
Step 4: Confirm Your Booking
Click "Book Now" to reserve your storage online  in real time, ensuring your merchandise is securely and effortlessly stored according to your business needs.