Hassle-Free Luggage Storage in Paris
Looking for a place to store luggage in Paris? Whether you want to explore the city without bags, leave town without suitcases, or just store belongings in a safe place – we can help. 
We offer secure, convenient, and cost-effective solutions for luggage storage. Store more than 4 articles and get free pick-up and your first month of storage for just €1. Read on to see how we can help with your luggage storage needs! 
Why Is Luggage Storage Important in Paris?
Luggage storage gives you peace of mind and saves you from having to carry heavy bags. People typically store the following articles with us:
Suitcases

Backpacks

Sports bags

Containers

Cases
Luggage Storage for Tourism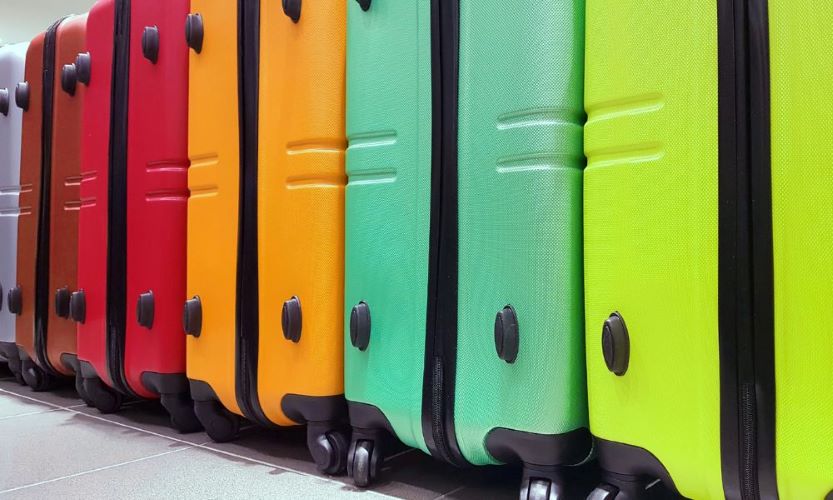 Dreading lugging heavy bags around while exploring Paris? Looking to leave Paris for work or travel without taking all your stuff with you? We can help! 
No Clutter: Free up space in your hotel, AirBnB, or guest room with luggage storage. Save yourself from having to organize and store things you don't need right now. 
Freedom to Explore: Take tours and explore landmarks, museums, and more without worrying about where to stash your luggage. 
Worry-Free Tours: Travel anywhere without having to carry heavy objects with you. Go on multi-day tours, hikes, and trips while we store your luggage for you. 
Photo-Ops: Travel light for better mobility and greater freedom to capture those picture-perfect moments.
Luggage Storage for Business Trips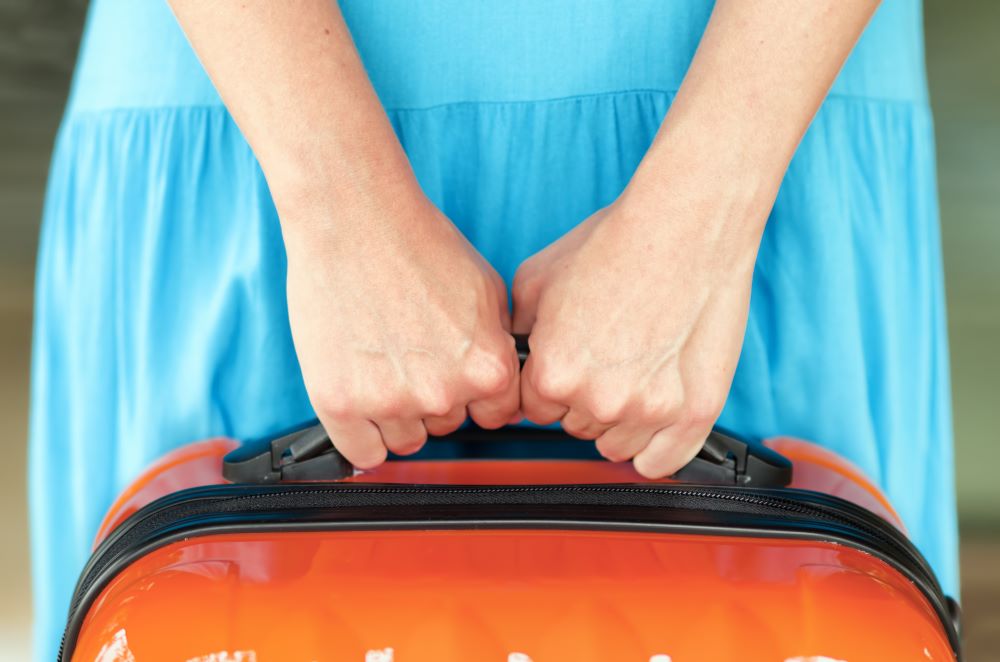 Need to focus on work and meetings without the distraction of luggage? Going on a long business trip – and want to store your things somewhere safe? We've got you covered.
Peace of Mind:

With flexible guarantee options and safe storage, you know your belongings are safe as you travel for work. 

Focus on Work:

Store your luggage with us and concentrate on meetings, events, and networking.

Hassle-Free:

We pick up and deliver your stuff anywhere in Paris. No need to travel anywhere; just schedule a pickup or delivery and we'll be there on time.

First Impressions:

Make a strong impression by arriving at client meetings unencumbered by baggage, showcasing your professionalism and attention to detail.
Luggage Storage for Students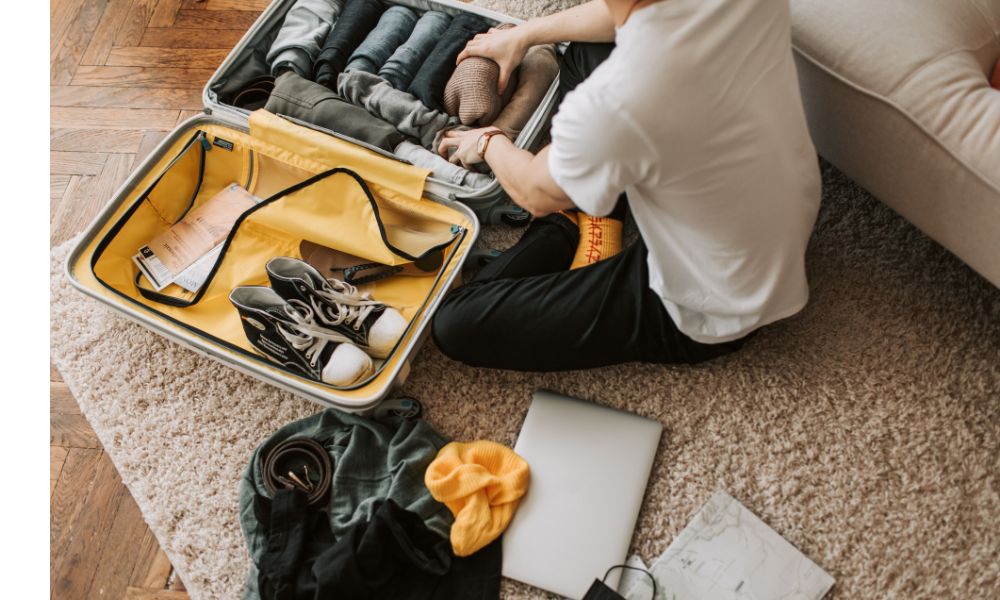 Navigating student life in a foreign country? Want to store your luggage while you're on summer break, an exchange year, or work placement? We provide the ultimate storage solutions tailored for students.
Budget-Friendly:

For students, every cent counts.

From just 5€/month per carton or piece of furniture.

Our by-the-object storage fees are easy on student budgets, making life abroad much easier.

Immediate Access:

Access your stored articles effortlessly. Just schedule a delivery and we'll be there on time without you having to go anywhere. 

Safe, Dry Storage:

Store study materials, books, and supplies in a safe place.

More Living Space:

Make the most of limited space in shared housing or dorms. Store articles you don't need with us for a better living environment.
How much does luggage storage cost with StoragePal?
StoragePal is the best-priced storage solution in Paris – guaranteed. From just 5€/month –  not per day. Here's why. 
Our price match guarantee. Got a quote from another self-storage company? We will match it and give you an extra 15% off their price. See our website for conditions. 
€1 for your first month with us. In addition to our unbeatable price match guarantee, you can store your luggage with us for just €1 in your first month. Provided you're storing 4+ articles with us for 3 months or more, your first month is virtually free. See our website for conditions.
Free pick-up service. Transporting articles to a self-storage space can cost €100+ in Paris. That's why we're excited to offer a free pick-up service to all our customers. This also means you don't have to worry about lugging your articles to our storage facilities! See our website for conditions.
Flexible Per-Article Pricing: From just 5€/month per carton or piece of furniture. Unlike traditional storage solutions that charge for a fixed price unit size whether you fill it entirely or not, StoragePal allows you to pay only for the articles you store. Remove an article and your monthly price falls. This flexible pricing model can result in cost savings of up to 60%.  
This is far cheaper than renting an entire unit. For example, €70/month in Paris gets you 0.5㎡ with a competitor… Not even big enough for 4 large suitcases. At StoragePal, for the same price you can store:
Five Large suitcases

Two Large Duffle bags

Two Large Cartons
For a detailed look at our prices, visit our catalog for an instant free quote.
Why choose StoragePal for your personal luggage storage?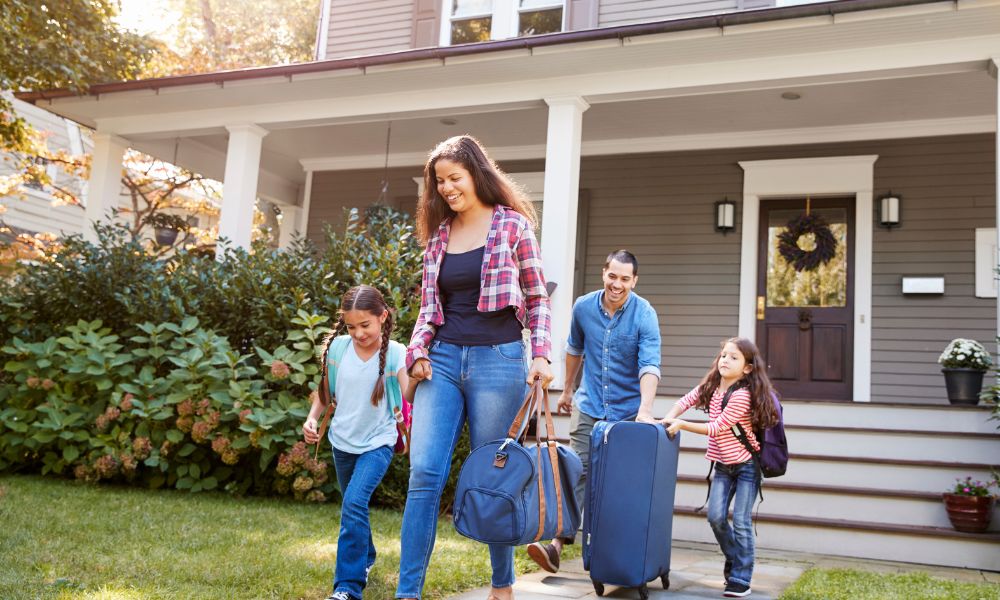 Flexible Rental Terms:

StoragePal offers flexible rental agreements to suit your unique luggage storage requirements. This way, you only pay for the articles you store. Your monthly rent goes up or down as you add and remove articles.

Best Prices in Town:

From just 5€/month per carton or piece of furniture, and

€1 for your first month , not to mention a price match guarantee, we have the best prices for self-storage in Parisonditions apply). 

Free pick-up

: From 4 articles. See our website for conditions.


Convenient Locations:

We provide services across all of Paris and Île-de-France, operating from strategically located and secure storage facilities.

Easy Access:

Enjoy the convenience of fast, on-demand access to your stored articles whenever you need them. 

Pay per Article:

At StoragePal, you only pay for the articles you store. There is no need to pay a fixed monthly rate for a half-empty storage unit. 

Professional Assistance:

Our experienced team can advise and assist you with your storage requirements.

Clean and Well-Maintained Facilities:

You can trust that your articles will be stored in a clean and orderly environment.

Safe and Secure:

StoragePal is covered by the leading Swiss insurer, Helvetia.

Administration Fee:

Contrary to others, we charge no administration fee or hidden charges.
Whether you're going on a long trip, leaving town for business, moving, or just lack space, we can help. StoragePal offers flexible, secure, and convenient luggage storage solutions specifically designed to meet your unique requirements. Explore our website at storagepal.fr for more details, or visit one of our locations to experience our exceptional service.
How to Store with StoragePal?
Step 1: Get a Free Estimate
Click on any of our "get a free quote" buttons to direct you to our interactive price calculator. Here, you can select the type of articles you wish to store and receive an instant price estimate.
Step 2: Customise Your Storage
Use our interactive calculator to select the exact articles you want to store. You pay per article, which is up to 60% less expensive over the life of your storage. If you can't find the exact article you have, you can easily create one yourself.
Step 3: Choose How You Will Get Here 
Enter your postal code and choose between StoragePal's free pick-up service or dropping off the articles yourself. This will update your price estimate, where you can also apply promo codes and choose your guarantee coverage.The  first €500 are free.
Step 4: Confirm Your Booking
Click "Book Now" to reserve your storage online  in real time, ensuring your merchandise is securely and effortlessly stored according to your business needs.