Looking for E-Commerce Storage Solutions?
In the fast-paced world of e-commerce managing inventory efficiently is a significant challenge. This is specially true in a bustling city like Paris. Traditional storage solutions often fall short, being too expensive or inflexible to meet the dynamic needs of an online business. 
That's where StoragePal comes in. We offer a flexible, affordable, and convenient storage solution tailored for e-commerce.
Why Rent Storage Space for Your E-Commerce Inventory in Paris?
E-commerce businesses have unique storage requirements. Fluctuating inventory levels; a need for quick retrieval; dry, safe storage spaces. Here are some types of inventory that StoragePal can handle for you:
Bulk Stock

Excess Stock

Seasonal Merchandise

Packing Materials

Short-Term Storage
E-Commerce Storage for Growing Brands
For e-commerce businesses that are just starting out, budgets can be limited. Thankfully, you don't have to commit to a lengthy, costly contract and rent a full-scale warehouse. StoragePal can assist with solutions for businesses of all sizes:
Storage by the Object: Our storage options allow you to store your e-commerce inventory by the object. You can store your articles without renting an entire storage unit.
Flexible Duration: Choose the rental period that matches your needs. No long-term lock-in contracts.
Advanced Pricing Tool: Calculate your total storage costs before committing. No strings attached and no hidden fees.
Cost-Effective Solution: Enjoy savings of up to 60% from our competitors. Find a better price? We'll beat it by 15%. 
Accommodating Rates: Our e-commerce storage solutions start at just €10 per month, with €500 in free guarantee included in the cost.
E-Commerce Storage for Seasonal and Flash Sales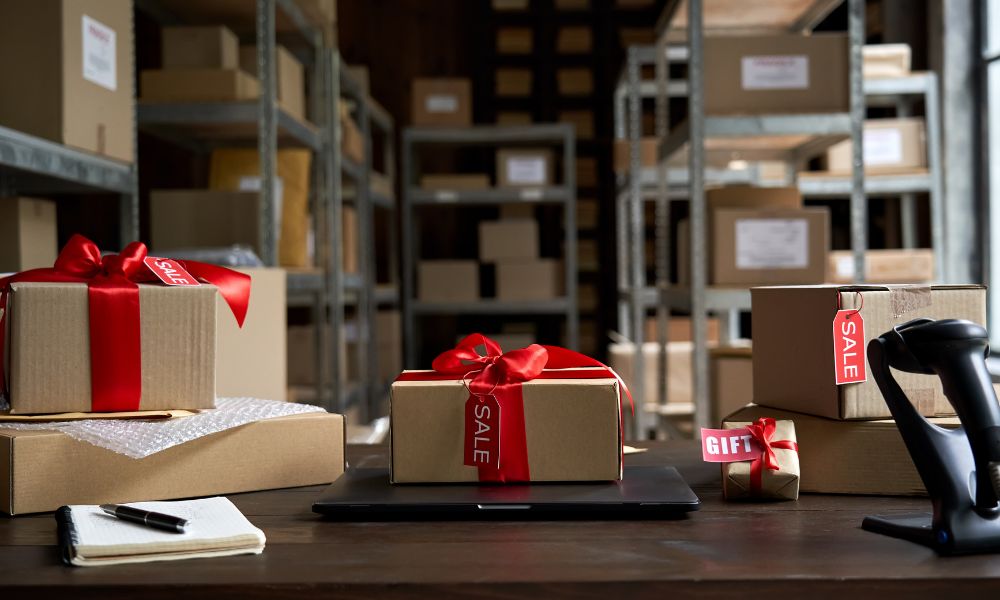 Seasonal and flash sales are a staple in the e-commerce industry, requiring effective inventory management. Here's how StoragePal can be your strategic partner during these crucial sales events:
Quick Onboarding: StoragePal ensures a fast and efficient onboarding process. We'll collect or return your seasonal or flash sale merchandise quickly.
Timely Stock Access: Our booking system allows for scheduled, just-in-time stock retrieval. Never run out of popular articles during sales by scheduling delivery in advance.
Cost-Effective Options: Choose between renting entire storage units or paying per article. Optimize costs and only pay for the space you actually use.
Transparent Fees: No hidden administrative costs – ever. What you see is what you get.
E-Commerce Storage for High-Value Articles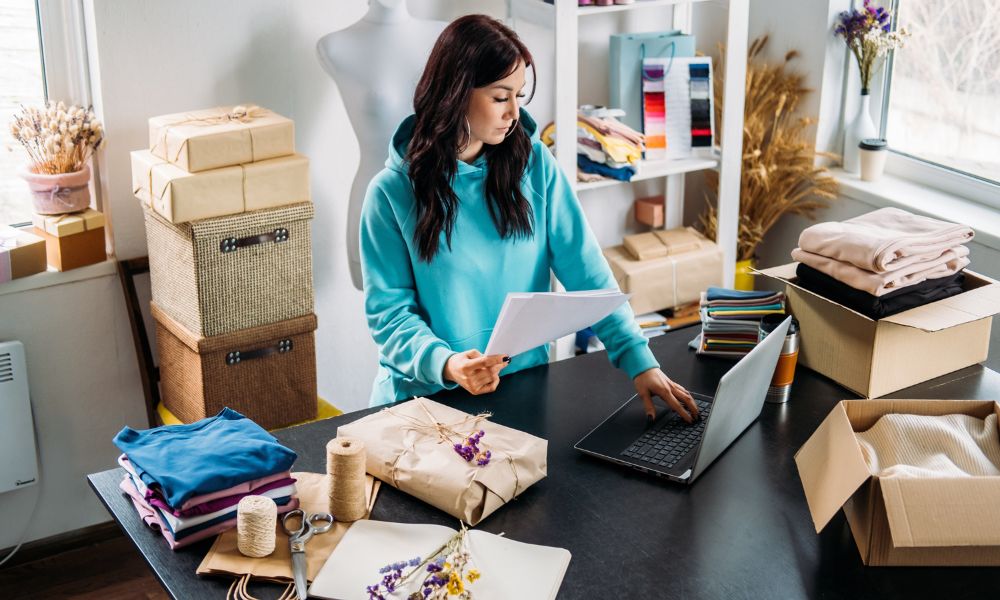 High-value articles like electronics, designer goods, or collectibles require special care. Here's how StoragePal can help:
Dedicated Storage Units: Rent entire units to store high-value articles. They'll be safe in a secure, isolated environment.
Careful Handling: Our staff treats your valuable articles with the utmost care and professionalism.
Tailored Coverage Plans: Opt for specialized guarantee offers. Match the value of your high-value articles, up to €10,000.
Optimal Storage Conditions: Rest easy knowing your valuable articles are stored in clean, dry conditions. Safeguard merchandise and company assets against environmental damage.
Transport Provisions: Don't stress over inventory storage during travels. We offer services that extend to all major transportation hubs.
E-Commerce Storage Solutions with StoragePal
Managing an e-commerce business in Paris comes with its own set of challenges. StoragePal offers specialized features to address these:
Adaptable Storage Options: StoragePal provides flexible storage solutions. Store as many articles as you need, for as long as you need. 
Affordable Rates: Our competitive pricing includes a 1€ first-month offer. We will also beat any offer you get by 15%. We're the best choice for budget-conscious e-commerce businesses.
Expert Guidance: Our seasoned team is ready to provide specialized advice to help you find your best storage solution.
Quality Storage Spaces: Our facilities adhere to the highest industry standards. Your goods are stored in optimal conditions at all times.
How Much Does It Cost to Store E-Commerce Inventory with StoragePal?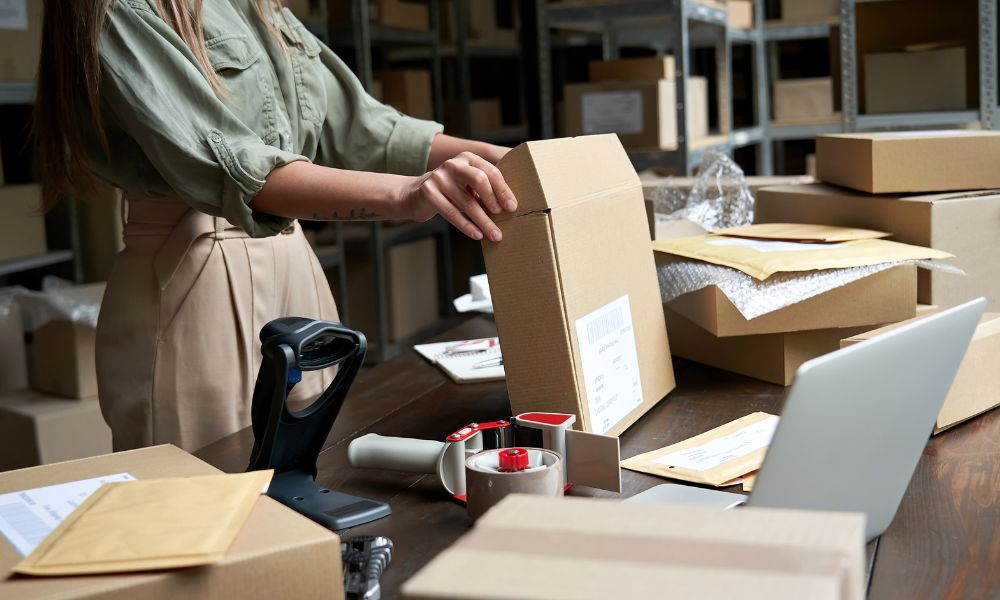 Cost is a crucial factor for any e-commerce business. Here's how StoragePal adds value through its pricing:
Price Match Assurance: Found a better quote elsewhere? StoragePal will not only match it but also offer an additional 15% discount. See our website for conditions. 
Introductory Offer: For a minimal commitment of 3 months, your first month's storage fee is just €1, allowing you to try our services without breaking the bank. From 4 articles. See our website for conditions. 
Flexible Per-Article Pricing: From just 5€/month per carton or piece of furniture. Unlike traditional storage solutions that charge for a fixed price unit size whether you fill it entirely or not, StoragePal allows you to pay only for the articles you store. Remove an article and your monthly price falls. This flexible pricing model can result in cost savings of up to 60%.  
Complimentary Pick-Up: We offer a free pick-up service across most of Paris. This eliminates the hassle and cost of transporting articles to our facility.
No Hidden Costs: Our transparent pricing ensures there are no surprise fees, making budgeting straightforward.
€320/month in Paris gets you 6㎡ with a competitor. At StoragePal, for the same price you can store:
15 Extra Large cartons (over 4.5

㎡ total space)

15 Extra Large barrel boxes (over 4.5

㎡ total space)

5 Extra Large picture or mirror boxes

1 office sofa
For a detailed pricing breakdown, visit our Product Catalog for an instant, free quote tailored to your needs.
Why StoragePal is the Go-To Choice for E-commerce Storage
Customized Storage Plans:

Tailored to meet your business needs.

Best Prices:

Competitive rates with a

€

1 first-month offer and a price match guarantee (conditions apply).

Convenient Locations:

Easily accessible facilities across Paris and Île-de-France.

Expert Advice:

Professional consultation for your specific storage needs.

High-Quality Facilities:

Clean and well-organized storage units that meet industry standards.

Comprehensive Guarantees:

A range of guarantee options backed by a leading Swiss provider: Helvetia.
Whether you're dealing with seasonal sales, high-value articles, or general e-commerce inventory, StoragePal offers a comprehensive, cost-effective, and convenient solution. Visit storagepal.fr for more details, or contact us to experience our exceptional service.
How to Store with StoragePal?
Step 1: Get a Free Estimate
Click on any of our "get a free quote" buttons to direct you to our interactive price calculator. Here, you can select the type of articles you wish to store and receive an instant price estimate.
Step 2: Customise Your Storage
Use our interactive calculator to select the exact articles you want to store. You pay per article, which is up to 60% less expensive over the life of your storage. If you can't find the exact article you have, you can easily create one yourself.
Step 3: Choose How You Will Get Here 
Enter your postal code and choose between StoragePal's free pick-up service or dropping off the articles yourself. This will update your price estimate, where you can also apply promo codes and choose your guarantee coverage.The  first €500 are free.
Step 4: Confirm Your Booking
Click "Book Now" to reserve your storage online  in real time, ensuring your merchandise is securely and effortlessly stored according to your business needs.