Business Self-Storage in Paris
In the heart of Europe, Paris stands as a bustling hub of commerce, culture, and innovation. However, space is often hard to come by. Many businesses struggle to afford it with the city's skyrocketing real estate prices.
But what if there was a way to get more business space without breaking the bank? Enter StoragePal, your ultimate solution for business self-storage in Paris.
Why Use Business Self-Storage in Paris?
The versatility of business self-storage is one of its most appealing features. StoragePal can help you with a wide range of business-related articles, including but not limited to:
Office Furniture:

Desks, chairs, and cabinets

Seasonal Inventory:

Stock up for peak seasons without cluttering your store

Business Records and Documents:

Securely store important files

Marketing Materials:

Banners, stands, and promotional goods

Equipment and Tools:

From construction tools to kitchen appliances
Business Self-Storage for Seasonal Sales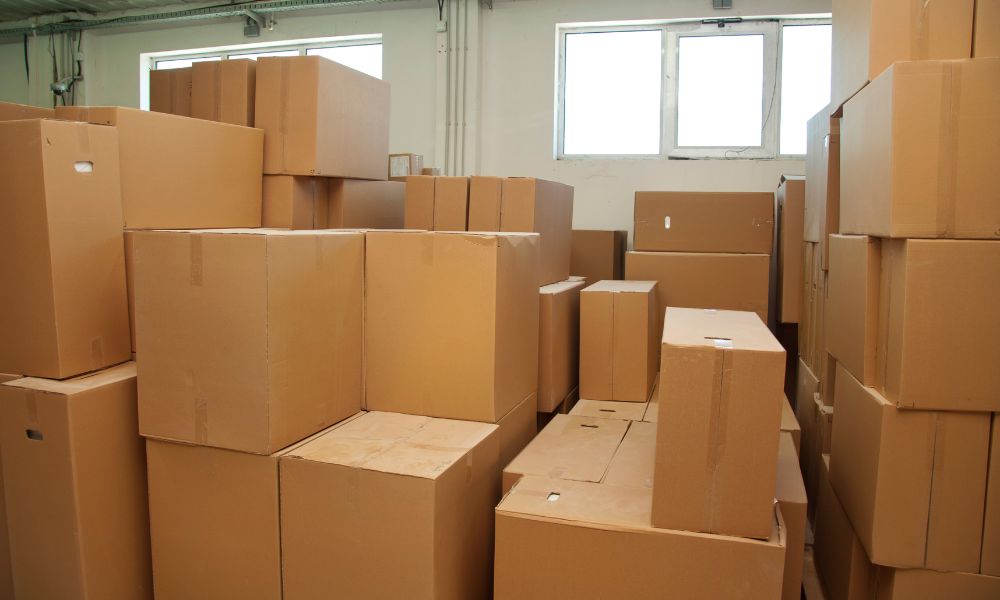 Merchandise management is a critical aspect of retail businesses, especially during seasonal sales like Christmas or Black Friday. StoragePal's business self-storage  can be a lifesaver during these peak periods.
Inventory Segmentation:

Our services allow you to separate seasonal and regular stock, making management and retrieval during peak sales simple.

Secure Storage:

We offer high-level security measures. We ensure that your valuable merchandise is safe from theft or damage.

Easy Access:

With StoragePal, you can access your stored articles any day of the week. Smooth operations for your business can continue when you schedule in advance.

Cost-Effective:

Save on the cost of renting additional retail space by using our affordable storage plan. You only pay for the articles that you store.

Scalability:

As your business grows, you can easily scale up your storage space without any hassle.
Business Self-Storage Units for E-Commerce Businesses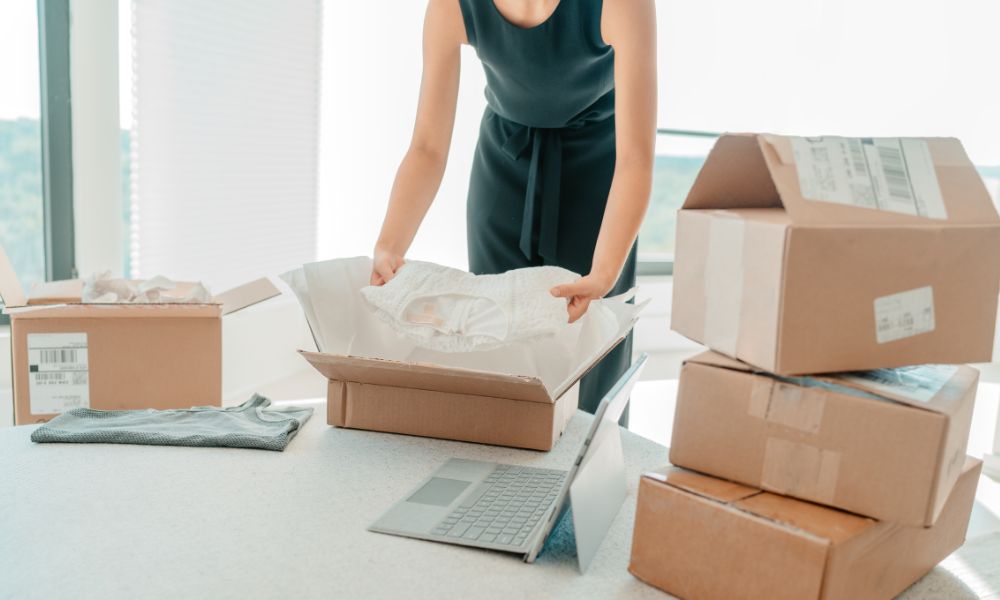 E-commerce businesses often require a flexible storage solution to manage their ever-changing inventory. StoragePal offers the perfect blend of security and accessibility for online retailers.
Inventory Management:

Keep your stock organized and easily accessible for quick order fulfillment.

Bulk Storage:

Store large quantities of products without worrying about space constraints.

Advanced Pricing Tool:

Instantly calculate your total storage cost with our unique tool.

24/7 Security:

Round-the-clock security measures  protect your valuable inventory.

Flexible Plans:

Choose from a variety of storage plans to suit your specific business needs.
Business Self-Storage Units for Restaurants and Cafes
Restaurants and cafes in Paris often face the challenge of limited space, which is critical for storing extra furniture, kitchen equipment, and seasonal décor. StoragePal offers a convenient and secure solution for these businesses.
Equipment Safety:

Store your extra kitchen appliances and tools in a secure environment.

Seasonal Décor:

Keep your seasonal decorations in pristine condition for the next holiday season.

Bulk Supplies:

Store non-perishable goods and other supplies without cluttering your workspace.

Easy Retrieval:

Access your articles easily whenever you need them, making it convenient for your daily operations.

Cost Savings:

Avoid the high costs of renting additional commercial space  by opting for our affordable storage plan. Pay for the articles that you store only.
What is the Cost of  Business Self-Storage  in Paris?
StoragePal not only offers competitive pricing but also a range of special offers designed to provide the best value for your money. From price match guarantees to introductory offers, here's how StoragePal ensures you get the most bang for your buck.
Price Match Guarantee: StoragePal is committed to offering the best prices in Paris. If you find a better quote from another self-storage company, StoragePal will not only match it but also give you an extra 15% off. See website for conditions.
1€ First Month Special: For businesses storing 4 or more articles for a minimum of 3 months, the first month's storage fee will be just 10€. This offer is perfect for businesses looking to try out the service without a hefty initial investment.
Free Pick-Up Service: Transporting articles to a storage facility can be both time-consuming and expensive. StoragePal eliminates this hassle by offering a free pick-up service for all its customers. See website for conditions.
Flexible Per-Article Storage: StoragePal allows you to pay only for the articles you actually store. Alternatively, traditional storage solutions charge you for a fixed unit size. This flexibility can result in significant cost savings for you. There are no hidden fees.
€320/month in Paris gets you 6㎡ with a competitor. At StoragePal, for the same price you can store:
15 Extra Large cartons (over 4.5

㎡ total space)

15 Extra Large barrel boxes (over 4.5

㎡ total space)

5 Extra Large picture or mirror boxes

1 office sofa
This cost-effective approach allows you to store more for less, optimizing your budget while meeting your specific business storage needs. 
We invite you to visit our Product Catalog. Here you'll find a comprehensive breakdown of our pricing. You can also get an instant, free quote tailored to your storage requirements.
Why Choose StoragePal for Your Business Self-Storage?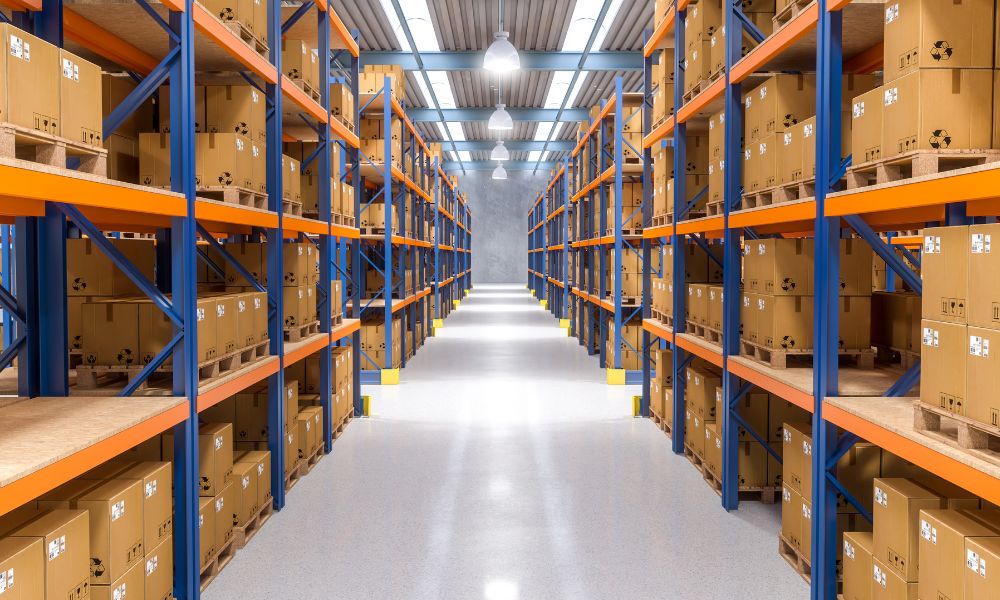 StoragePal offers a suite of additional benefits that make it a comprehensive solution for business storage needs. Beyond the basic utility of providing extra space, we provide cost-efficiency and top-notch security. Here's why StoragePal stands out.
Cost-Efficiency: One of the most compelling reasons to choose StoragePal is  cost savings for you. Traditional storage solutions can be expensive and inflexible, but StoragePal offers savings of up to 60%.
Flexible Pricing: StoragePal provides a range of choices to suit various business needs. We offer storage options starting at just 10 €. Whether you need to store a few articles or an entire office's worth, we have a plan for you. 
Security: Security is a top priority at StoragePal. With state-of-the-art security systems, you can rest assured that your business assets are in safe hands.
Convenience: What sets StoragePal apart is the convenience it offers you. With a free pick-up service and easy accessibility to your stored articles, managing your business assets has never been easier. See website for conditions. 
Whether you're navigating the complexities of seasonal sales or managing an ever-changing e-commerce inventory, StoragePal offers you a plethora of benefits. That's why StoragePal is the go-to choice for savvy businesses. For more details, visit storagepal.fr or reach out to experience our exceptional service firsthand. We are here to help you.
How to Store with StoragePal?
Step 1: Get a Free Estimate
Click on any of our "get a free quote" buttons to direct you to our interactive price calculator. Here, you can select the type of articles you wish to store and receive an instant price estimate.
Step 2: Customise Your Storage
Use our interactive calculator to select the exact articles you want to store. You pay per article, which is up to 60% less expensive over the life of your storage. If you can't find the exact article you have, you can easily create one yourself.
Step 3: Choose How You Will Get Here 
Enter your postal code and choose between StoragePal's free pick-up service or dropping off the articles yourself. This will update your price estimate, where you can also apply promo codes and choose your guarantee coverage.The  first €500 are free.
Step 4: Confirm Your Booking
Click "Book Now" to reserve your storage online  in real time, ensuring your merchandise is securely and effortlessly stored according to your business needs.