Budget-Friendly Merchandise Storage in Paris
In Paris, space is an asset many companies struggle to afford. The average commercial space is not only expensive but also limited in size. This is a problem for businesses that need to store merchandise, be it seasonal products, excess inventory, or goods awaiting shipment.
The traditional solution — renting additional warehouse space — can be prohibitively expensive and logistically complicated. That's where StoragePal comes in. We offer a flexible, cost-effective, and convenient solution for B2B merchandise storage.
Why Rent Storage Space for Your Merchandise in Paris?
Whether you're a retailer, a manufacturer, or an e-commerce business, StoragePal can accommodate your storage needs. Here are some examples of merchandise that we can store:
Overstocked articles

Seasonal products

Promotional materials

Office supplies

Manufacturing components

Archive documents
Storing Merchandise for Seasonal Sales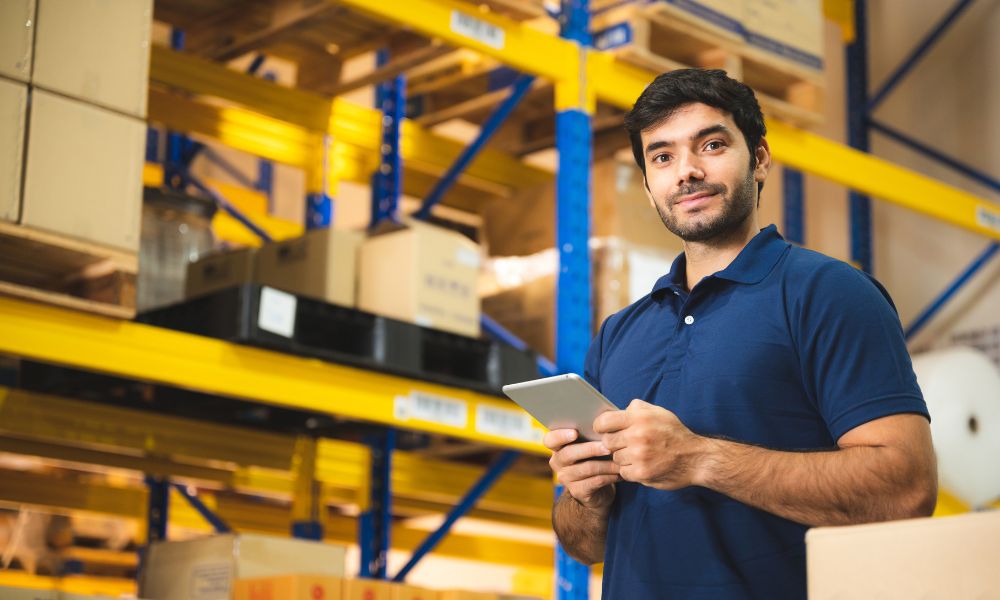 Merchandise reception is critical to any retail business, especially during seasonal sales. It involves the intake, storage, and eventual distribution of goods. Here's how StoragePal's merchandise reception services can benefit your business during these peak periods:
Merchandise reception: You can have your merchandise delivered directly to our storage center. No need to be present for reception.
Free pick-up: StoragePal will collect your articles for you, ensuring quick intake and storage. No need to be present for reception. The time from shipment arrival to us holding your stock is minimal.
Inventory Segmentation: Our services allow you to separate seasonal and regular stock. This makes management and retrieval during peak sales simple.
Just-In-Time Transport: Our transport  service lets you schedule just-in-time delivery, making sure you have in-store stock and timely order fulfillment during high-demand periods. You can of course, retrieve your merchandise yourself.
Cost Efficiency: With us, you only pay per article stored. This lets you pay less than you would with other storage companies, maximizing your margins and minimizing headaches.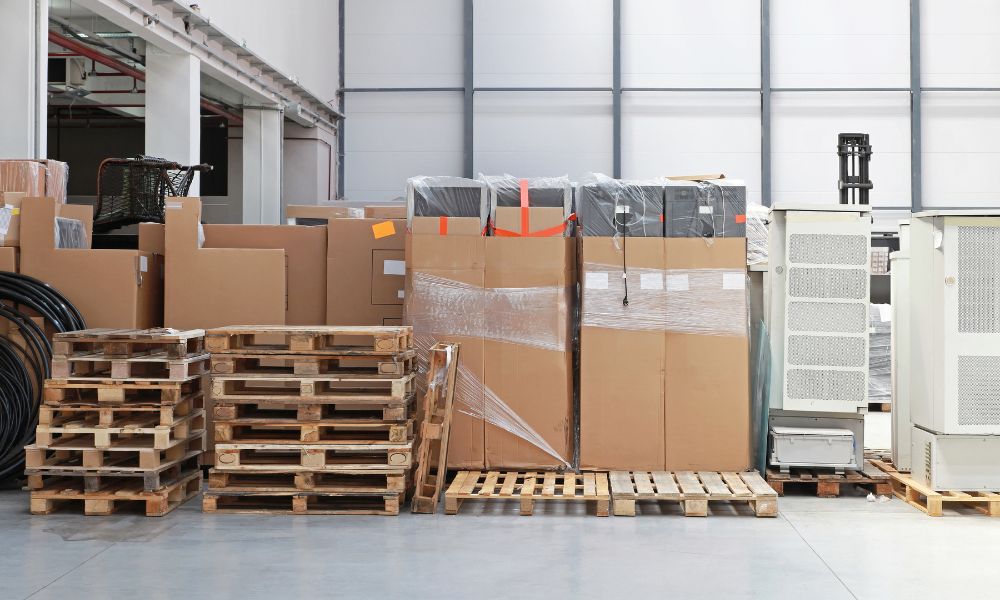 Storing business wares requires special attention. Here's how StoragePal can help:
Flexible Storage Spaces: StoragePal lets you store by-the-object. This way, you can keep valuable merchandise without overpaying for half-empty storage units. 
Discrete Handling: Our trained staff handles your valuables with the utmost discretion and care during the reception process.
Guarantee Coverage: StoragePal provides guarantee coverage tailored to the value of your stored items. You can choose the amount of coverage you get to match the value of your storage, up to €10,000 for all . 
A Safe Environment: StoragePal keeps your merchandise in a dry, clean environment at all times. You never have to worry about dirt or moisture ruining your valuable belongings. 
Storing Merchandise for E-commerce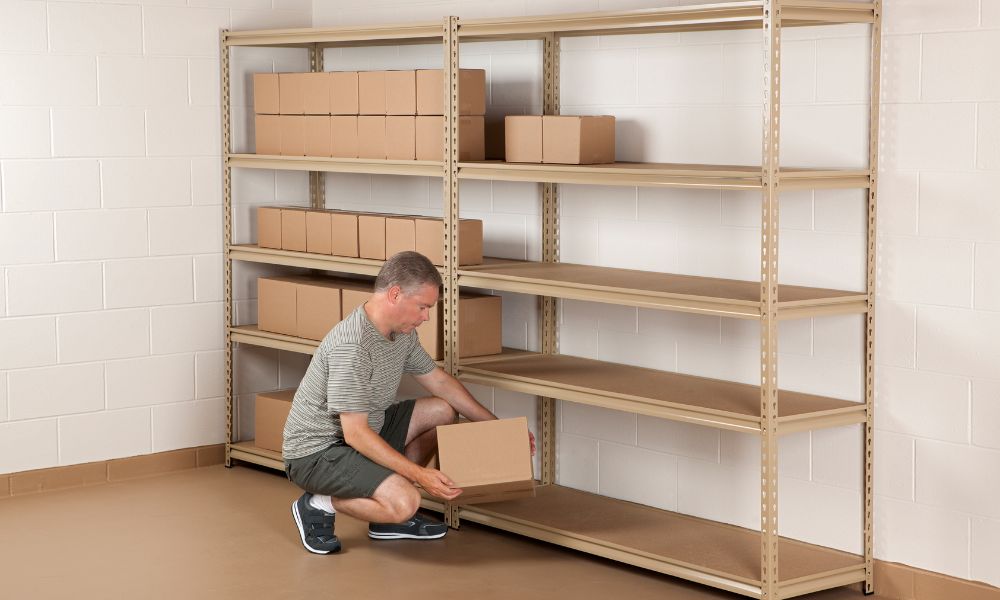 E-commerce businesses face unique challenges when it comes to inventory management. This is especially true in a city like Paris. Here's how StoragePal's merchandise reception services can make a difference:
Flexible Storage Plans: The most common method for storage is where you have to rent out an entire unit, even if you do not fill it entirely. Save up to 60% over the life of your storage with per-article storage. Remove an article and your monthly price falls.
Budget-Friendly Rates: From just 5€/month per carton or piece of furniture. Take advantage of our unbeatable introductory offer of €1 for the first month and our promise to match any competitor's price.
Knowledgeable Support Team: Benefit from the expertise of our seasoned staff who can guide you in making the most of your storage space for e-commerce needs.
Top-Notch Storage Environments: Our facilities are maintained to the highest standards, ensuring that your products are stored in conditions that meet industry best practices.
Transparent and Comprehensive Coverage: Select from a variety of guarantee plans to protect your inventory, all backed by the reputable Swiss insurer Helvetia.
How Much Does It Cost to Store with StoragePal?
Understanding the cost is crucial when considering a merchandise reception service for seasonal sales or other business needs. Here's how StoragePal offers value through its pricing:
Price Match Guarantee: If you've received a quote from another storage company, StoragePal will match it, and we'll also give you an extra 15% off their price. This ensures you're getting the best deal possible. See our website for conditions.
€1 First Month Offer: For businesses committing to a minimum of 3 months of storage, the first month's storage fee is just €1. This is an excellent way to test our services without a significant financial commitment.
Free Pick-Up Service: Transporting merchandise to a storage facility can be both cumbersome and expensive. StoragePal eliminates this hassle by offering a free pick-up service, adding another layer of convenience and cost savings.
Per-Article Pricing: From just 5€/month per carton or piece of furniture. Unlike traditional storage solutions that charge for a fixed price unit size whether you fill it entirely or not, StoragePal allows you to pay only for the articles you store. Remove an article and your monthly price falls. This flexible pricing model can result in cost savings of up to 60%.  
no hidden administrative costs or surprise fees, making it easier for you to budget your storage expenses accurately.
When it comes to cost, StoragePal's merchandise reception services offer unparalleled value, especially when compared to traditional storage solutions. For instance, a competitor might charge €320/month for just 6 m3  of storage space. In contrast, the same €320 with StoragePal would cover the storage of:
15 XL cartons
15 XL barrel boxes
5 XL picture or mirror boxes
1 sofa
That's 3 times the storage for the same price… And without having to worry about fitting into an awkward storage box. 
This cost-effective approach allows you to store more for less, optimizing your budget while meeting your specific storage needs.
For a comprehensive breakdown of our pricing, we invite you to visit our Product Catalog, where you can get an instant, free quote tailored to your storage requirements.
Why Choose StoragePal for Your Merchandise Storage?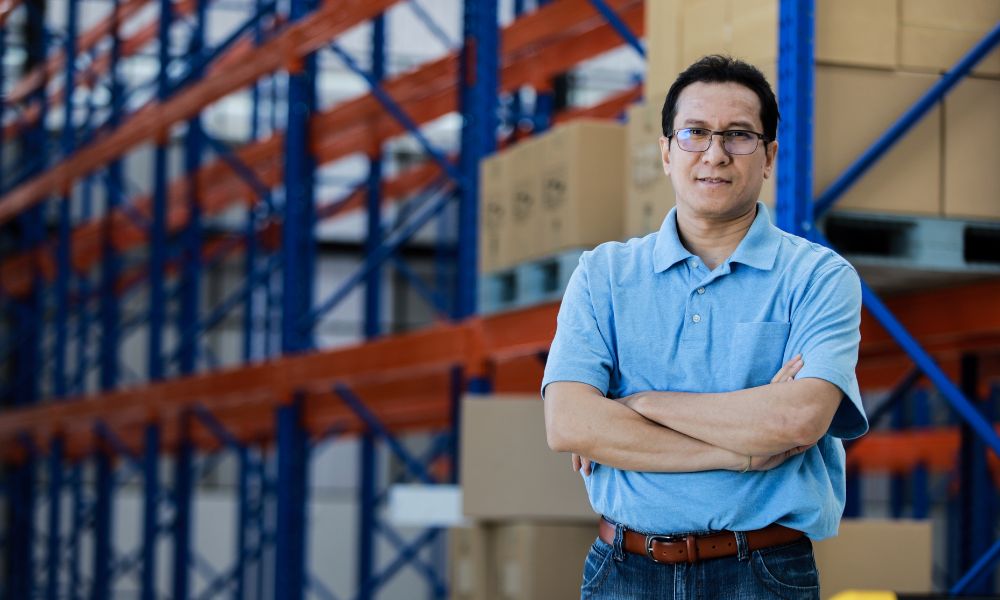 Customized Storage Solutions:

StoragePal offers tailored storage options to meet the unique needs of your business.

Unbeatable Pricing:

From just 5€/month per carton or piece of furniture. We provide the most cost-effective business storage in Paris with a

€

1 first-month offer and a price match guarantee.

Strategic Locations:

Our facilities are strategically located across Paris and Île-de-France for easy access to your stored articles.

Expert Consultation:

Our experienced team is on hand to offer tailored advice for your specific storage needs.

Impeccable Facilities:

We maintain clean, well-organized storage that meet industry standards.

Comprehensive guarantee:

Choose from a range of guarantee options backed by leading Swiss insurer Helvetia.

No Hidden Fees:

Transparency is key at StoragePal; we have no hidden charges or administration fees.

Flexible Pricing:

Pay only for the articles you store, thanks to our flexible per-article pricing model.

Free Pick-Up Service:

We offer a free pick-up service, adding an extra layer of convenience and cost savings.
Whether you're dealing with seasonal sales, e-commerce inventory, or any other business storage needs, StoragePal offers a range of benefits that make it the ideal choice. Visit storagepal.fr for more details, or get in touch to experience our exceptional service.
How to Store with StoragePal?
Step 1: Get a Free Estimate
Click on any of our "get a free quote" buttons to direct you to our interactive price calculator. Here, you can select the type of articles you wish to store and receive an instant price estimate.
Step 2: Customise Your Storage
Use our interactive calculator to select the exact articles you want to store. You pay per article, which is up to 60% less expensive over the life of your storage. If you can't find the exact article you have, you can easily create one yourself.
Step 3: Choose How You Will Get Here 
Enter your postal code and choose between StoragePal's free pick-up service or dropping off the articles yourself. This will update your price estimate, where you can also apply promo codes and choose your guarantee coverage.The  first €500 are free.
Step 4: Confirm Your Booking
Click "Book Now" to reserve your storage online  in real time, ensuring your merchandise is securely and effortlessly stored according to your business needs.