Student Move Storage
Student moves in a vibrant city like Paris can be exciting yet daunting. Whether shifting between dorms, taking breaks, or studying abroad, StoragePal can help make things easier. 
We offer services tailored to student relocations in Paris. Use our service to make sure your belongings are safe and well-cared for when you don't need them.
Why rent for student moves in Paris?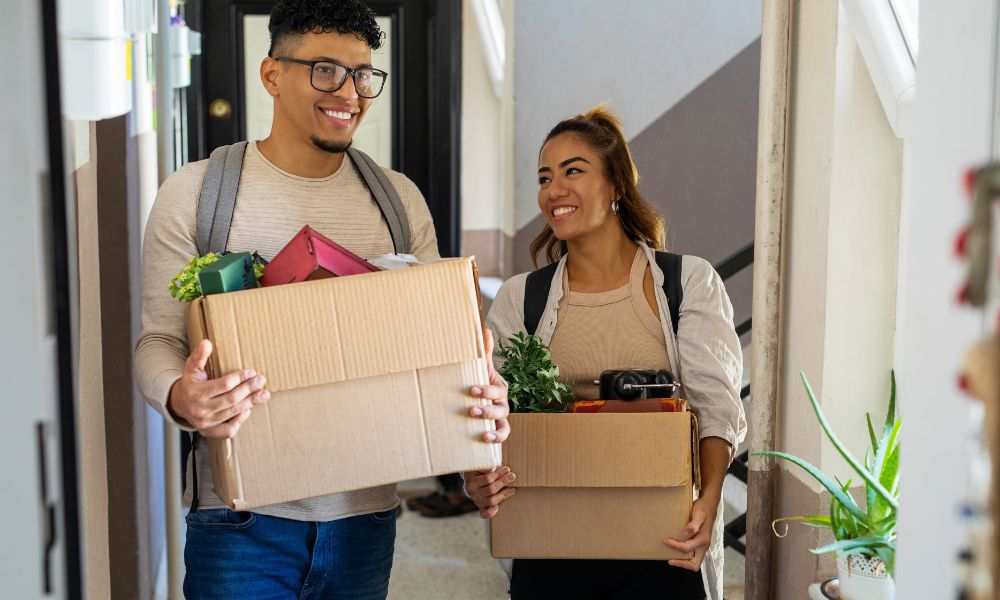 Hiring someone to store your articles makes relocating, traveling, and going back home for the summer easy. As a student living in Paris, a storage unit is ideal to store articles such as:
Seasonal wardrobe

Furniture and essentials

Memorabilia and sentimental articles

Travel equipment

Anything you don't need in the near future
Storage for furniture and essentials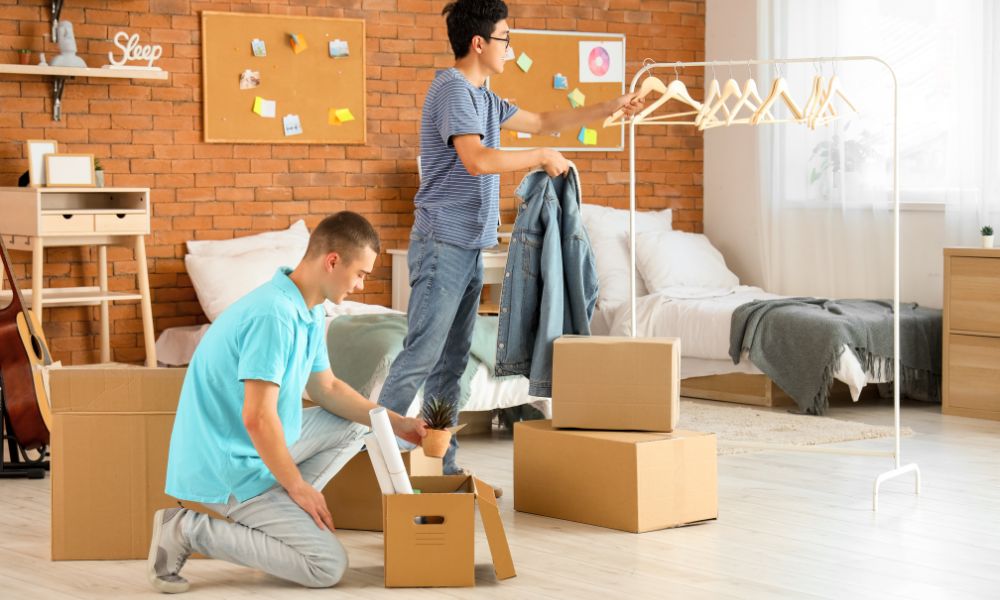 Moving to a fresh dorm or new apartment? Heading back home for an annual vacation or sabbatical? Don't pay to keep renting a dorm or appartment that you're not using. Store your furniture and essentials for your return with us.. 
Check out why StoragePal is your #1 choice:
Store By the Article: StoragePal lets you store (and pay) by the article, instead of by the storage unit. This means you can store anything you need, without worrying about the shape and size of your belongings. 
Save Money: We understand that students are often on a budget. With us, you can save up to 60% compared to regular storage services. This adds up to massive savings – and you can start for just 1€.
Protect Your Furniture: Furniture is expensive. You want to protect it and ensure it stays in good condition. This can be difficult with shared student storage. With StoragePal, your furniture will be stored in a safe, dry, private space and stay protected.
Flexible Rentals: Whether it's a short break or a longer period, StoragePal offers flexible rental durations. We're happy to accommodate your storage needs, whatever they are. You choose when you want to store your belongings – no questions asked!
Storage for students' seasonal wardrobe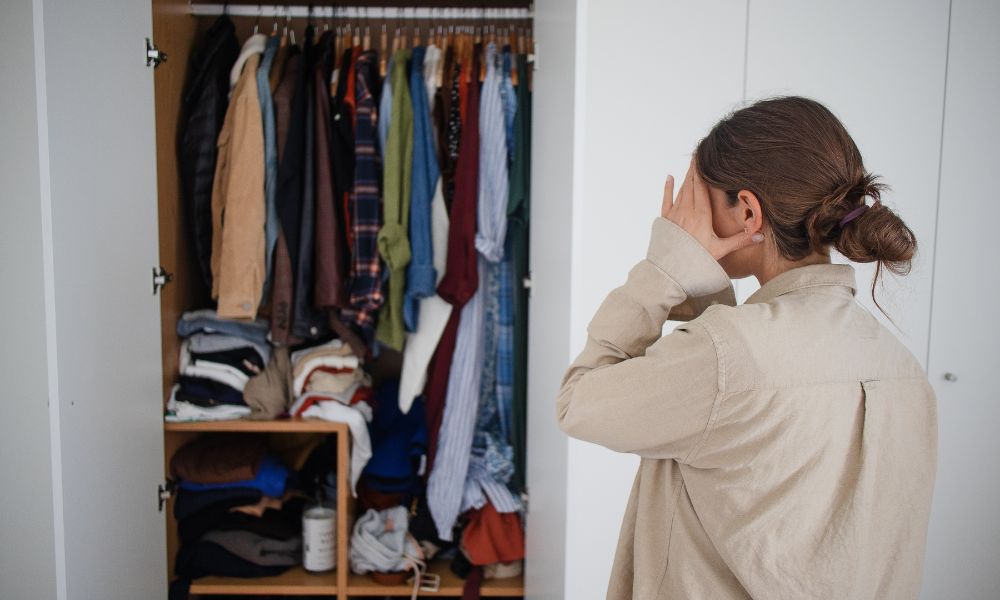 Clothes can eat up space – and in student housing, room is tight. Store your seasonal wardrobe with StoragePal. Tuck away winter clothes in summer, and vice versa, to make the most of your space:
Closet Space Maximization: Free up valuable closet space by storing off-season clothing off-site. Make more room in your wardrobe by storing bulky articles, like snow pants or galoshes, when you don't need them.
Quick Access: When seasons change, you can easily access stored clothing to get the wardrobe articles you need. Just schedule pickups using our website; we'll give you multiple convenient options for stored article returns.
Prevent Overstuffing: Avoid cramming clothing into small storage spaces. Prevent wrinkles, scuffing, and other damage. Instead, just package your articles and store them with StoragePal to keep them in top condition long-term.
Clear Mental Space: An organized living space promotes a focused and stress-free mindset.
Storage for students' travel equipment
If you're a travel lover, having your suitcase and travel gear on hand for your next getaway is important. The issue is, travel articles tend to hog space! That's where StoragePal comes in, giving you the space you need to store your stuff until the next vacation. 
Stay Adventure-Ready: Use our flexible delivery scheduling to ensure you're ready for spontaneous trips and adventures. With free pickup and delivery (conditions apply), we make it easy to store and retrieve articles at your leisure!
Maximized Dorm Space: Clear out dorm clutter by storing bulky travel equipment off-site. Anything from tents to bicycles to heavy jackets doesn't have to take up space in your room or apartment! 
Focus on Your Studies: Declutter your study space by storing equipment not needed for campus life. Create a better work environment without having to organize your articles all the time.
Maintain Your Articles for Longer: We keep your things in safe, dry spaces. This way, they're safe from the elements as well and wear-and-tear. A lot better than keeping them outdoors.
StoragePal is the best-priced storage solution in Paris – guaranteed. Here's why. 
Our Price Match Guarantee: Received a quote from another self-storage company? We'll match it and provide you an additional 15% discount off their rate. See our website for terms.
First Month for 1€: Alongside our unbeatable price match guarantee, if you're storing 4+ articles for 3 months or more, your initial month with us costs only 1€
Complimentary Pickup Service: The expense of moving articles to a self-storage facility can exceed €100 in Paris. That's why we're thrilled to present a free pickup service to our clients in most areas of Paris.
Customized Per-Article Storage: Unlike other providers that compel you to rent unnecessary storage units, StoragePal lets you pay only for the articles you store. Say goodbye to paying for unused space, ensuring cost-effective and practical storage solutions.
This is far cheaper than renting an entire unit. For example, €70/month in Paris gets you 0.5㎡ with a competitor… Not even big enough for 4 large suitcases. At StoragePal, for the same price you can store:
An extra-large suitcase

A large shelf

A bookcase

A queen size mattress

A queen frame with drawers
To see our prices in detail, just head to our Product Catalog for an instant, free quote.
Why choose StoragePal for student move storage?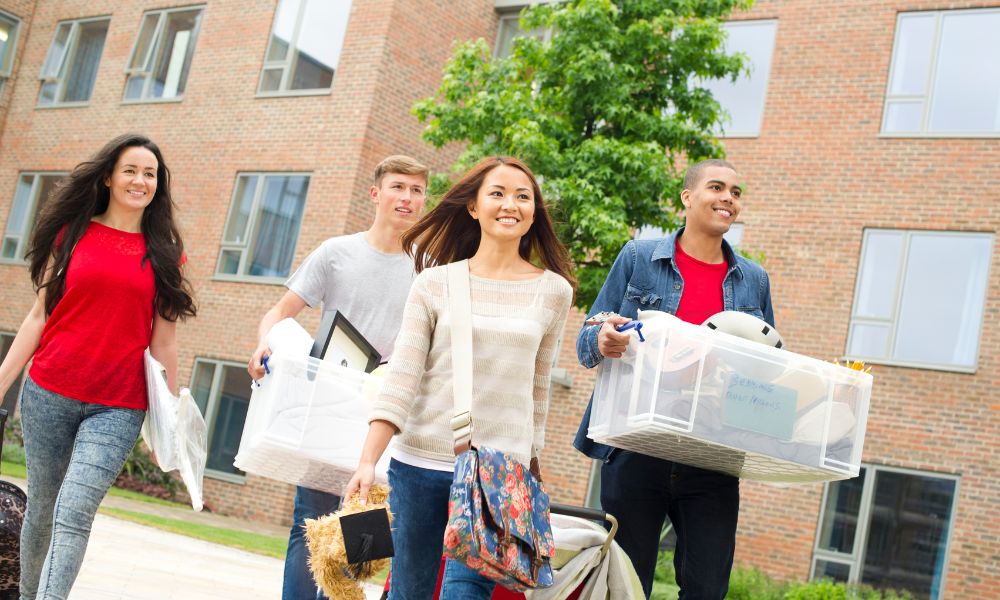 Flexible Per-Article Pricing: From just 5€/month per carton or piece of furniture. Unlike traditional storage solutions that require you to rent a specific unit size, which you have to pay for whether you fill it entirely or not, StoragePal allows you to pay only for the articles you store, for as long as you're storing them. Remove an article and your monthly price falls. This flexible pricing model can result in cost savings of up to 60%. 
Cost-Effectiveness: We provide substantial savings of up to 60%, ideal for budget-conscious students.
Instant Quotes: Quick quotations will allow you to see costs immediately, with no hidden surprises.
Clear Pricing: No hidden administrative costs for transparent fee structures.
Insurance Coverage: Secure your stored articles with our guarantee, offering protection of up to 500 euros.
Optimal Conditions: Units maintain dryness, cleanliness, and consistent temperatures, ensuring belongings stay in their best state.
Transport Convenience: Services extend to major transportation hubs like airports and train stations, ensuring worry-free article storage when traveling.
How to Store with StoragePal?
Step 1: Get a Free Estimate
Click on any of our "get a free quote" buttons to direct you to our interactive price calculator. Here, you can select the type of articles you wish to store and receive an instant price estimate.
Step 2: Customise Your Storage
Use our interactive calculator to select the exact articles you want to store. You pay per article, which is up to 60% less expensive over the life of your storage. If you can't find the exact article you have, you can easily create one yourself.
Step 3: Choose How You Will Get Here 
Enter your postal code and choose between StoragePal's free pick-up service or dropping off the articles yourself. This will update your price estimate, where you can also apply promo codes and choose your guarantee coverage.The  first €500 are free.
Step 4: Confirm Your Booking
Click "Book Now" to reserve your storage online  in real time, ensuring your merchandise is securely and effortlessly stored according to your business needs.