Convenient Self-Storage for Your Renovation
At StoragePal, we understand that renovations can make your home feel like a construction zone. That's why we provide secure, convenient, and budget-friendly solutions for storage during your home or business makeovers. 
With our impeccable service, you can focus on breathing new life into your living space while knowing your possessions are well looked after. Experience home renovation in Paris, uncluttered and stress-free.
Why Is Personal Storage during Renovations Important in Paris?
Renovations are exciting but often require you to move furniture and personal articles, making your home chaotic. Secure storage not only clears the space but also provides peace of mind. Typically, people store these types of articles with us:
Wardrobe boxes

Furniture

Electronics

Decorative articles

Clothing

Important documents
Storage Solutions for Room Additions or Layout Changes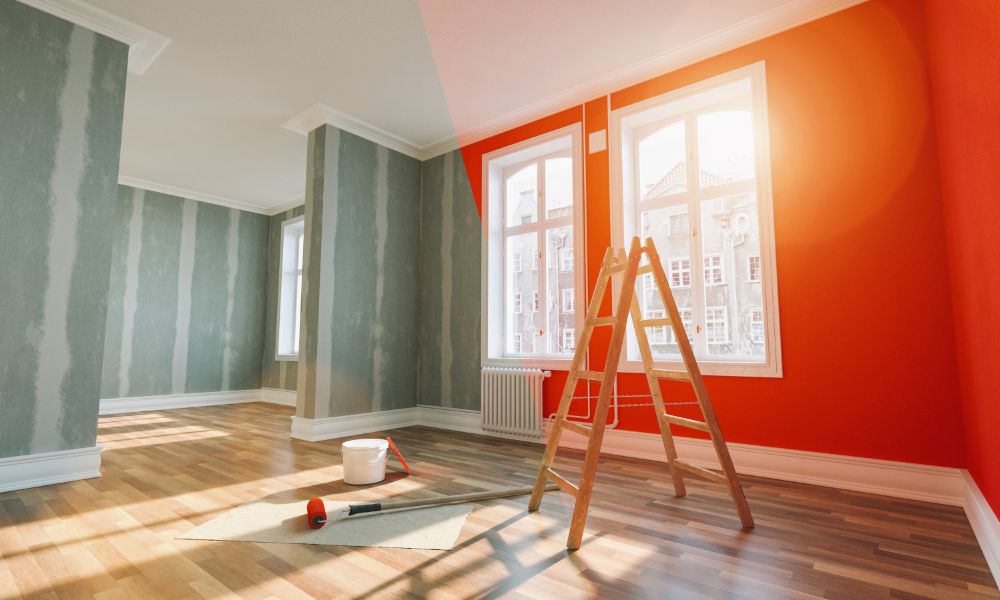 Planning to add a new room or alter existing layouts? Worried about how to manage furniture, decor, and other household articles during the construction process? We've got you covered.
Clutter-Free Zone:

Store room-specific articles with us, making construction efforts streamlined and free of obstructions. Upload pictures and describe the contents of your boxes.

Smooth Transitions:

Once the new space is ready, easily access your stored furniture and decor for a seamless move back into your upgraded space.

Effortless Redecoration:

Our organized inventory systems let you store articles in an organized manner, simplifying and speeding up your redecoration efforts.

Time-Saving:

With your belongings securely stored away, your renovation project can proceed unhindered.

Reduced Stress:

Enjoy peace of mind knowing your valuable articles are safe and secure during construction, allowing you to focus solely on your project's success.
Storage Solutions for Kitchen or Bathroom Upgrades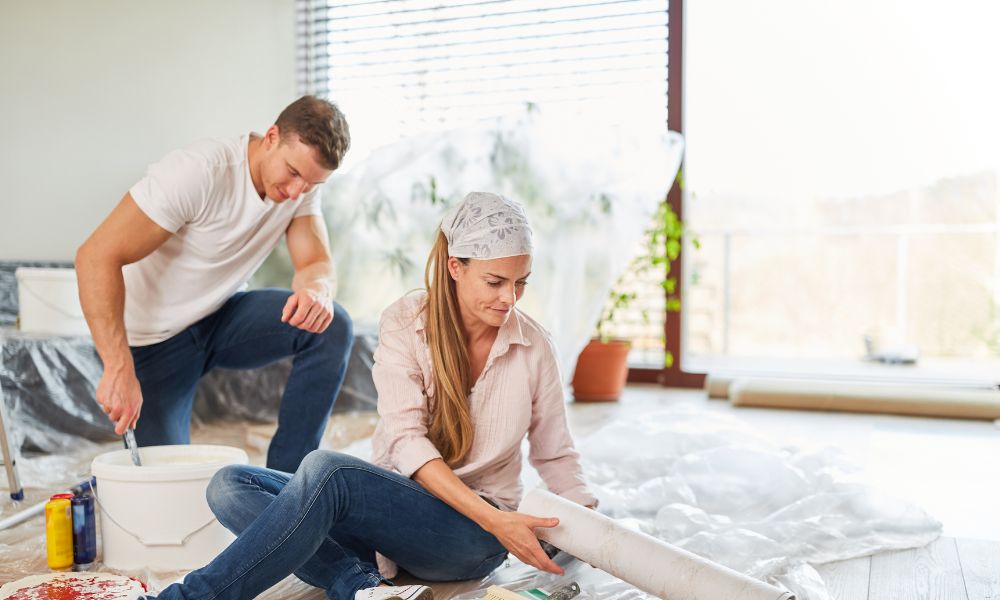 Embarking on a kitchen or bathroom renovation project? Concerned about managing your household goods while your key spaces undergo a transformation? Look no further.
Hassle-Free Spaces:

Store your kitchenware or bathroom essentials with us to create an obstacle-free zone, facilitating a smoother renovation process.

Flexible Timelines:

With our short-term storage options, you can keep your articles safely stored for just the duration your project requires.

Safeguard Fragile Articles:

Secure your sensitive articles like glassware, ceramics, or electronics in our specialized storage facilities to ensure they remain undamaged.

Peaceful Renovation:

By storing non-essential articles with us, focus solely on the upgrade itself, making the renovation experience less stressful.

Streamlined Process:

Our convenient storage solutions and easy access mean that your contractors can work more efficiently, accelerating your renovation timeline.
Storage Solutions for Home Office Renovations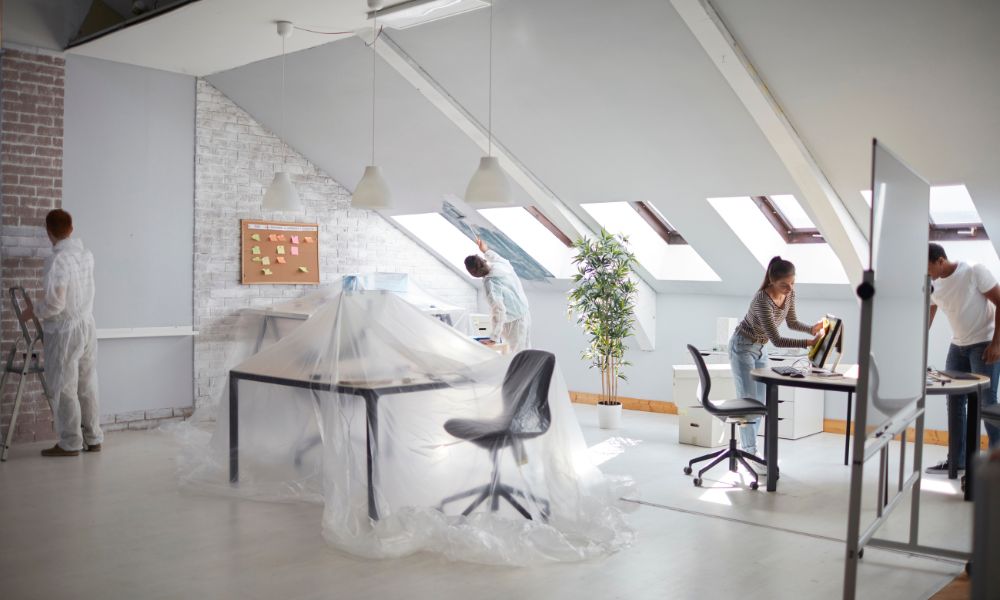 Undergoing an office revamp and concerned about how to safeguard your business assets? Want to maintain productivity while your workspace is under construction? We have the perfect solutions for you.
Business Continuity:

Store your office furniture and essential supplies with us to ensure your workflow remains uninterrupted during renovations.

Secure Your Assets:

Keep critical documents safe, secure, and easily accessible throughout the renovation process.

Tech-Security:

Protect your electronics and gadgets by storing them in our secure facility, away from construction risks and debris.

Seamless Operations:

Our strategically located facilities in Paris make it easy to access stored articles, aiding in the smooth continuity of your business activities.

Project Efficiency:

With your office belongings securely stowed away, your renovation project can proceed without any logistical hindrances, speeding up completion times.
How much does storage during renovations cost with StoragePal?
StoragePal is the best-priced storage solution in Paris – guaranteed. Here's why. 
Our price match guarantee. Got a quote from another self-storage company? We will match it and give you an extra 15% off their price. See our website for conditions. 
€1 for your first month with us. In addition to our unbeatable price match guarantee, you can store your articles during renovations with us for just €1 your first month. Your first month is virtually free. See our website for conditions. 
Free pick-up service. Transporting articles to a self-storage space can cost €100+ in Paris. That's why we're excited to offer a free pick-up service across most of Paris. You don't have to worry about transporting your articles in the middle of a renovation; we'll do it for you! 
Flexible per-article storage. From just 5€/month per carton or piece of furniture. Other self-storage providers force you to rent out more storage unit space than you need. At StoragePal, you only pay for the articles you store. There is no need to pay for space you won't use. 
This is far cheaper than renting an entire space. For example, €70/month gets you 0.5㎡ self-storage unit with a competitor which barely holds 2 or 3 articles. At StoragePal you can store far more for the same price:
A large suitcase

A medium sized TV with a stand

A small bookcase

A small closet

A large desk

An office chair 
For a detailed look at our prices, visit our Product Catalogue to get a free quote instantly.
Why choose StoragePal for your storage during renovations?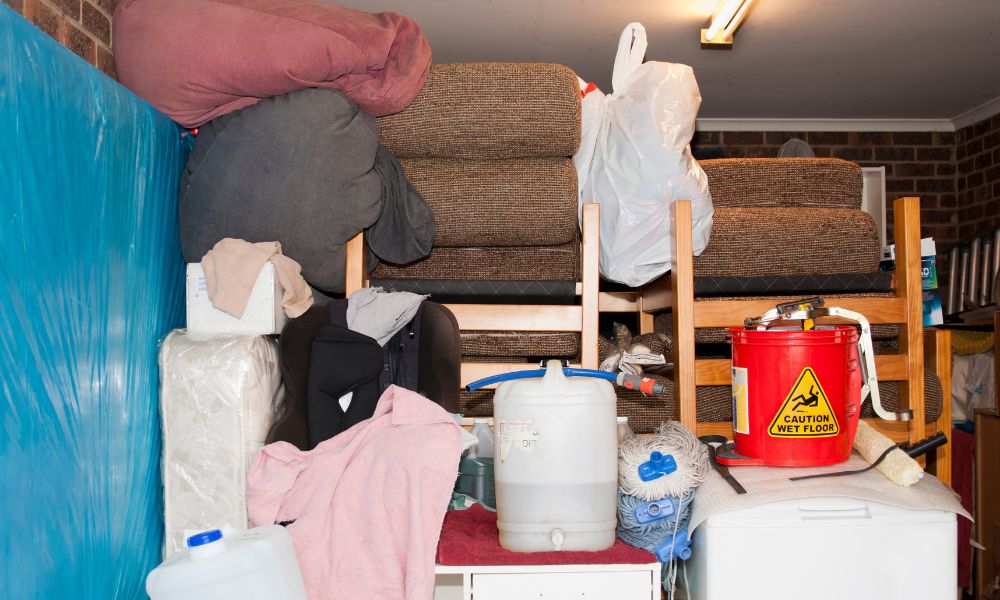 Pay per Article:

At StoragePal, you only pay for the articles you store. There is no need to pay for half-empty storage units or extra space you won't use. 

Professional Assistance:

Our experienced team can advise and assist you with your storage requirements.

Clean and Well-Maintained Facilities:

You can trust that your articles will be stored in a clean and orderly environment.

Comprehensive Coverage Options:

StoragePal is covered by the leading Swiss provider, Helvetia. You can protect yourself with a guarantee of up to €10,000.

Flexible Per-Article Pricing:

From just 5€/month per carton or piece of furniture. Unlike traditional storage solutions that charge for a fixed price unit size whether you fill it entirely or not, StoragePal allows you to pay only for the articles you store. Remove an article and your monthly price falls. This flexible pricing model can result in cost savings of up to 60%.  

Best Prices in Town:

From just 5€/month per carton or piece of furniture

, €1 for your first month and a price match guarantee, we have the best prices for self-storage in Paris. See our website for conditions.

Free pick-up

: From 4 articles. See our website for conditions.

Convenient Locations:

We provide services across all of Paris and Île-de-France, operating from strategically located and secure storage facilities.

Administration Fee:

At StoragePal, we charge no administration fee or hidden charges.
Whether it's temporary storage needs arising from home or office renovations, moving, or other significant life events, StoragePal provides flexible, secure, and convenient solutions specifically tailored to meet your requirements. Explore our website at storagepal.fr for more details, or visit one of our locations to experience our exceptional service.
How to Store with StoragePal?
Step 1: Get a Free Estimate
Click on any of our "get a free quote" buttons to direct you to our interactive price calculator. Here, you can select the type of articles you wish to store and receive an instant price estimate.
Step 2: Customise Your Storage
Use our interactive calculator to select the exact articles you want to store. You pay per article, which is up to 60% less expensive over the life of your storage. If you can't find the exact article you have, you can easily create one yourself.
Step 3: Choose How You Will Get Here 
Enter your postal code and choose between StoragePal's free pick-up service or dropping off the articles yourself. This will update your price estimate, where you can also apply promo codes and choose your guarantee coverage.The  first €500 are free.
Step 4: Confirm Your Booking
Click "Book Now" to reserve your storage online  in real time, ensuring your merchandise is securely and effortlessly stored according to your business needs.