Introducing: A Fairly Priced Office Move Storage Solution
Office relocation in Paris can be tricky and expensive. StoragePal makes it easier with attractive prices, free pick-up, and flexible storage terms. Read on to learn why we're the #1 office move storage option for Parisian businesses. 
Why Rent Storage Space for Your Office Move in Paris?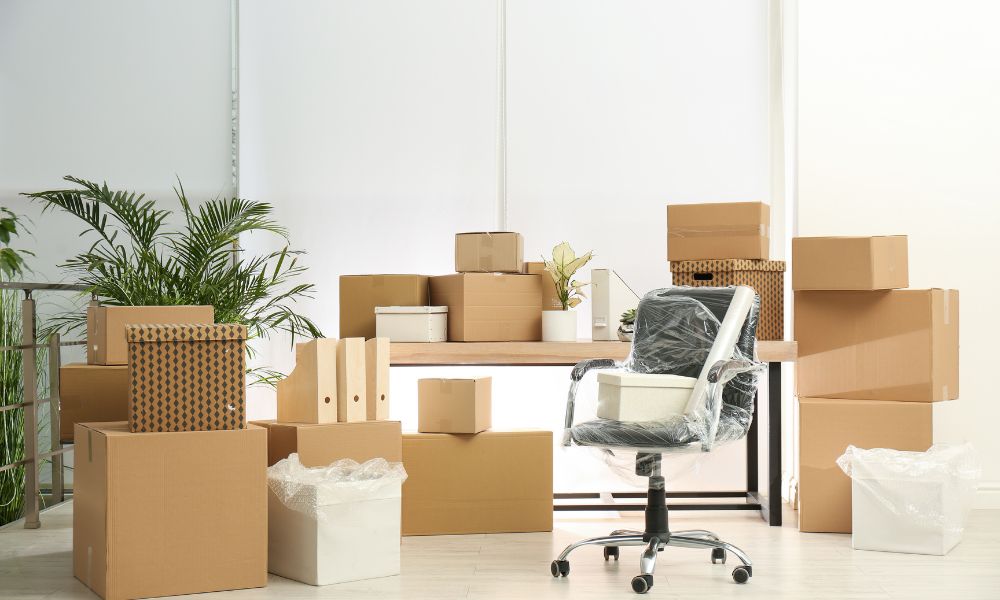 An office move presents unique storage challenges. From fluctuating equipment needs to swift access to assets, StoragePal ensures everything is in place, helping you store:
Office Furniture and Fixtures

Day-to-Day Essential Electronics

Archiving of Important Documents and Files

Key IT Infrastructure

Essential Office Supplies
Office Move Storage for a Streamlined Transition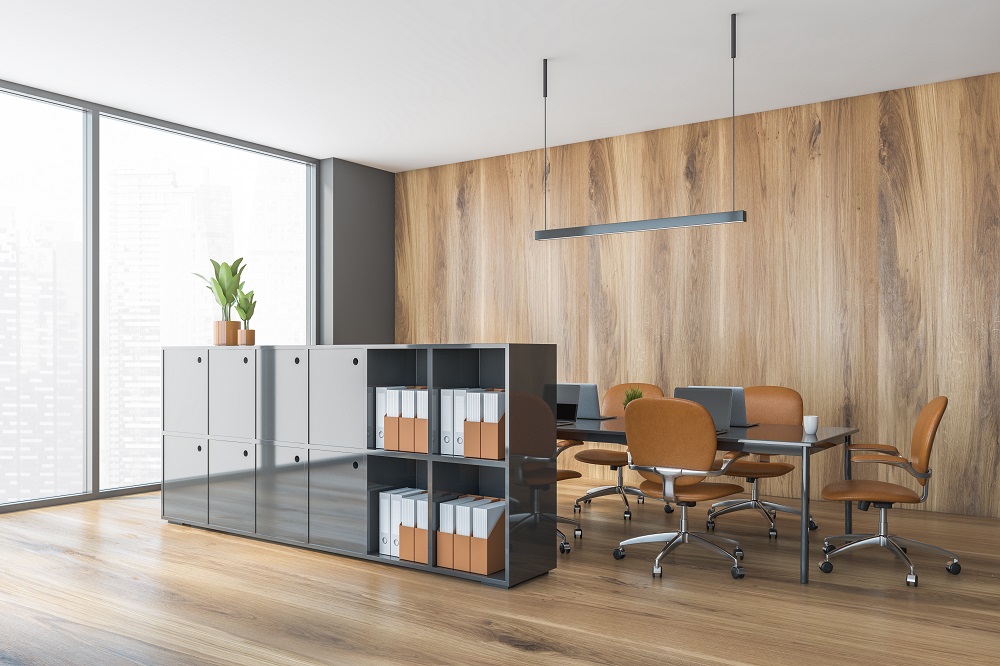 An office move is all about meticulous planning. StoragePal is your trusted partner, assisting in:
Easy Transition:

Minimize downtime and ensure smooth resumption of operations with easy pick-up and drop-off of storage articles.

Budget-Friendly Storage

: Store by the object, saving up to 60% over the lifetime of your storage. Use our price match offer to get 15% off the best price you can find. See our website for conditions.

Transparent Pricing:

No hidden costs, always providing clear financial insights upfront.
Flexible guarantee: Buy as much guarantee as you need to protect yourself from financial liability.
Office Move Storage for Safeguarding Valuables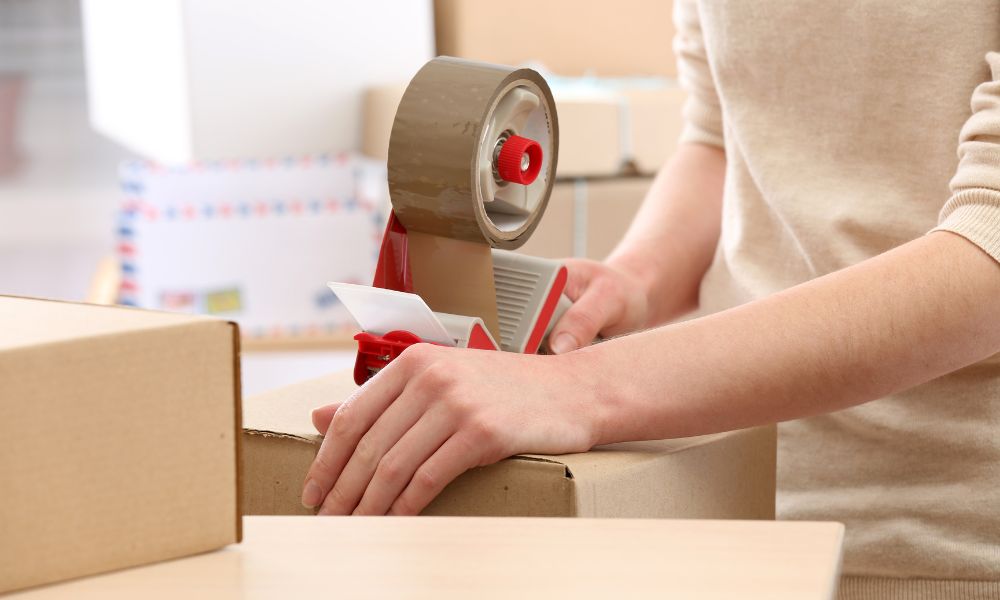 Offices have lots of expensive assets like high-end electronics, quality furniture, or confidential documents. Securing these articles during an office move is crucial. With StoragePal, you ensure:
Dedicated Storage Spaces:

Store your articles in exclusive units to protect high-value office assets.

Tailored guarantee:

Opt for guarantee plans tailored to the value of your assets. We offer coverage up to €10,000.

Optimal Storage Conditions:

Store your valuable assets in a controlled, dry environment. Shield your assets from potential environmental harm.

Easy Retrieval:

We make it easy to retrieve your articles. Just reserve a pick-up and we'll be there right on time, making sure you get your valuable objects when you need them. 
Professional Handling: Our skilled staff treats your valuable belongings with care and professionalism.
Office Move Storage for Budget-Conscious Businesses
Budget considerations often loom large during an office move. Committing to lengthy and costly furniture warehouse contracts might not align with financial realities. StoragePal helps with custom solutions designed to cater to businesses of all sizes:
Affordable Rates:

From just 5€/month per carton or piece of furniture. . These rates come with extra advantages, like free guarantee (up to

€

500) and free pick-up.

By the Object Storage:

Embrace our flexible storage options. Pay per article, negating the need to rent an entire unit.

Flexible Timeframes:

Choose a rental period that suits your needs. No storage duration is too short or too long for StoragePal; we can tailor our offer to your needs.

Advanced Cost Estimation:

Calculate your projected storage expenses in advance. Never worry about any hidden fees or commitments.
Cost-Efficient Approach: Unlock savings of up to 60% compared to competitors. Enjoy a price-match offer that gives you an extra 15% discount on any offer you get from competitors. See our website for conditions.
Office Move Storage Solutions by StoragePal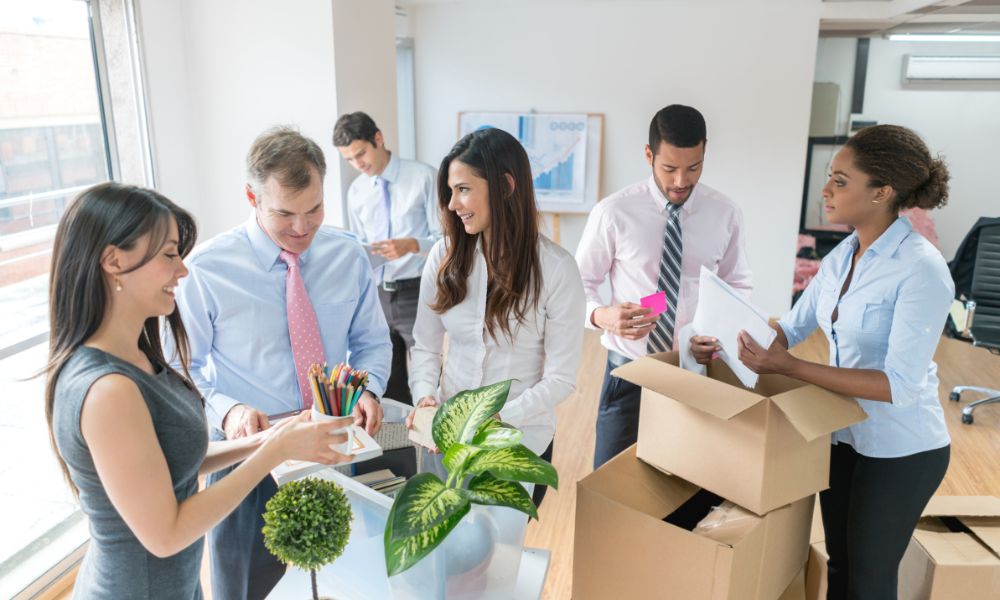 Relocating an office in Paris has its challenges. StoragePal has features made for these situations:
Versatile Storage Options:

StoragePal provides custom storage solutions. Our options adapt to the dynamic storage needs of an office move.

Competitive Pricing:

From just 5€/month per article,  and an introductory

€

1 first-month offer. We also offer a price match guarantee. With StoragePal, budget-conscious businesses can navigate an office shift. See our website for conditions. 

Expert Consultation:

Tap into the insights of our experienced team. We customize options to the nuanced storage needs of an office move.

Premium Storage Infrastructure:

Our facilities adhere to rigorous industry standards. At StoragePal, we ensure optimal storage conditions for your belongings.
Free Pick-Up Service: No need to worry about the hassle and expense of moving your gear if we cover your area for free!
Transparent Guarantee Choices: Choose from various guarantee options. Esteemed Swiss insurer Helvetia backs our guarantee options.
How Much Does It Cost for Office Move Storage with StoragePal?
Prudent budgeting is key for any business venture. Here's how StoragePal enhances your financial planning through its pricing structure:
Free Pick-Up:

We offer free pick-up service throughout Paris. Remove the logistical and financial burden of transporting articles to our facility.

Price Match Guarantee:

If you find a better quote, StoragePal pledges to match. Even better, we'll surpass it with a bonus 15% discount. See our website for conditions. 

Introductory Offer:

Enjoy a

€

1 storage fee for the first month when you commit to 3-months. Take advantage of an opportunity to explore our services without straining your resources.

Flexible Per-Article Pricing:

From just 5€/month per carton or piece of furniture. Unlike traditional storage solutions that charge for a fixed price unit size whether you fill it entirely or not, StoragePal allows you to pay only for the articles you store. Remove an article and your monthly price falls. This flexible pricing model can result in cost savings of up to 60%.  

Transparent Cost Structure:

Our clear pricing framework ensures straightforward financial planning.
For instance, some competitors might demand €70/month for a paltry 0.5m³ of space. At StoragePal, the same price could accommodate:
4x office desks
4x chairs
For a detailed pricing breakdown, refer to our Product Catalog. Here, you can find an instant, commitment-free quote tailored to your needs.
Why StoragePal Stands Out in Office Move Storage
Comprehensive Guarantee Coverage:

A range of guarantee options are available. We work with respected Swiss insurer Helvetia.

Customized Storage Strategies:

Tailored solutions align with your office move requirements.

Competitive Rates:

Enjoy unbeatable rates. From just 5€/month per carton or piece of furniture. We offer a

€

1 first-month promotion and a promise to match prices.

Strategic Locations:

Conveniently located facilities covering Paris and Île-de-France, ensuring effortless accessibility.

Expert Guidance: Our

experts address your unique storage demands. Our team is well-versed in the complexities of an office move.

Top-Tier Facilities:

Well-organized storage aligned with industry benchmarks.
StoragePal offers a comprehensive, cost-efficient, and pragmatic solution. Enjoy a stress-free office move. We'll store your assets, equipment, and office supplies with care. Find out more storagepal.fr. Or, get in touch with us to experience our exceptional service firsthand.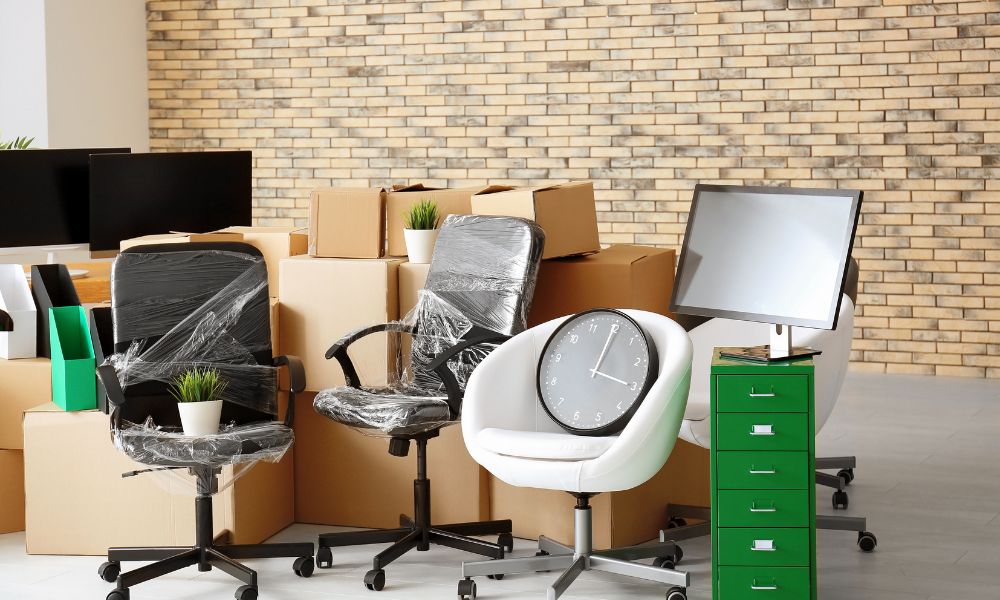 How to Store with StoragePal?
Step 1: Get a Free Estimate
Click on any of our "get a free quote" buttons to direct you to our interactive price calculator. Here, you can select the type of articles you wish to store and receive an instant price estimate.
Step 2: Customise Your Storage
Use our interactive calculator to select the exact articles you want to store. You pay per article, which is up to 60% less expensive over the life of your storage. If you can't find the exact article you have, you can easily create one yourself.
Step 3: Choose How You Will Get Here 
Enter your postal code and choose between StoragePal's free pick-up service or dropping off the articles yourself. This will update your price estimate, where you can also apply promo codes and choose your guarantee coverage.The  first €500 are free.
Step 4: Confirm Your Booking
Click "Book Now" to reserve your storage online  in real time, ensuring your merchandise is securely and effortlessly stored according to your business needs.